The energy industry's committed approach to developing innovative technologies and methods has supported the deployment of CISBOT, proving that robotics can be used as a key solution to support the transition to net-zero.
ULC Technologies is proud to announce that our field service teams have sealed 50,000 joints (equivalent to 114 miles/183 km) inside live gas mains across the UK and U.S. using CISBOT over the last 14 years.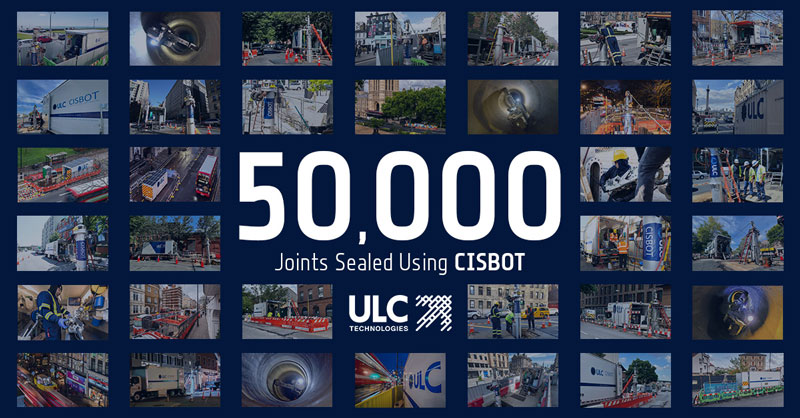 Since 2009, CISBOT has become an industry-leading robotic solution that continues to transform the way gas distribution networks manage, repair, and remediate cast iron assets. CISBOT has helped to deliver methane emission reductions, proactive and reactive leak management, and reduced impact to customers. This milestone is a testament to the effective collaboration that has taken place between ULC's engineering R&D team, field service team and our utility partners.
Our robotic systems have been deployed under the busiest streets in New York, London, and Boston – not to mention other areas within the U.S. and UK such as Baltimore, St. Louis, Manchester, Edinburgh and Birmingham. The innovation has helped deliver multiple benefits to gas distribution utilities over the years, including:
The ability to remediate up to 450m/1,500ft of main from one strategically placed excavation, resulting in reduced possession of the roadway, impact on road users and project delivery timescales
No disruption to customer suppliers or impacts on network pressures, improving end-customer and stakeholder satisfaction whilst improving network integrity
Creating a safer and more efficient environment for our workforce
Dramatic reduction in carbon emissions and cost-savings created by the alternate conventional repair and replacement activity
Noise-free operations by using our UK eco-cabins, enabling 24hr working to deliver projects quicker with less disruption
The CISBOT Journey:
This award-winning technology, which has been recognized by RBR50 and IGEM over the years, has come a long way since it was first developed in the late 1990s during a utility-sponsored R&D project.
Ryan McGowan, VP of Operations at ULC Technologies said "Our team has worked closely with our utility partners throughout CISBOT's deployment to make incremental improvements to the system and site processes, ensuring we provide a quality experience for customers, stakeholders, and local communities."
"This includes the expansion of joint sealing sizes and the ability to seal mechanically bolted joints in addition to lead jute. Most recently, ULC's engineering R&D team extended CISBOT's pipe diameter range to now include 42″ diameter mains, and our team will be focussing next on expanding the system for 15″ and 48."
ULC has been fully committed to continuing to help utility networks proactively reach their Environmental, Social, and Corporate Governance (ESG) initiatives by reducing the environmental impact associated with traditional works through smaller and less excavations using CISBOT, and less time occupying roads, resulting in fewer emissions due to traffic and congestion.
In 2019, ULC took additional steps to further reduce carbon emissions by expanding the ability to deliver technology to the energy industry sustainably and safely. ULC developed custom-made eco-control cabins for UK CISBOT operations which are equipped with solar panels used to charge the cabin's generators. This eco-friendly solution mitigates noise pollution and minimizes project emissions, creating the opportunity to start 24-hour operations in the heart of London, where the noise pollution from traditional construction activity restricts site activity.
"We are delighted to have reached this major milestone in CISBOT's deployment journey which has allowed us to play a leading role in delivering safe and reliable natural gas to communities across the UK and the U.S.," said Sam Wilson, Director of Operations at ULC Technologies.
"Robotics has played a critical role across the gas industry thus far to support global net-zero commitments. Through the deployment of CISBOT, ULC has significantly contributed to lowering gas pipeline emissions through internal remediation. We are continuing to develop a unique suite of technologies to support wider industry challenges, as well as ongoing improvements of our systems to meet the needs of our utility customers."
We thank our utility partners and customers who have joined us on our journey with CISBOT over the years to plan and deliver many of these projects which has helped us to reach the 50,000 joint milestone.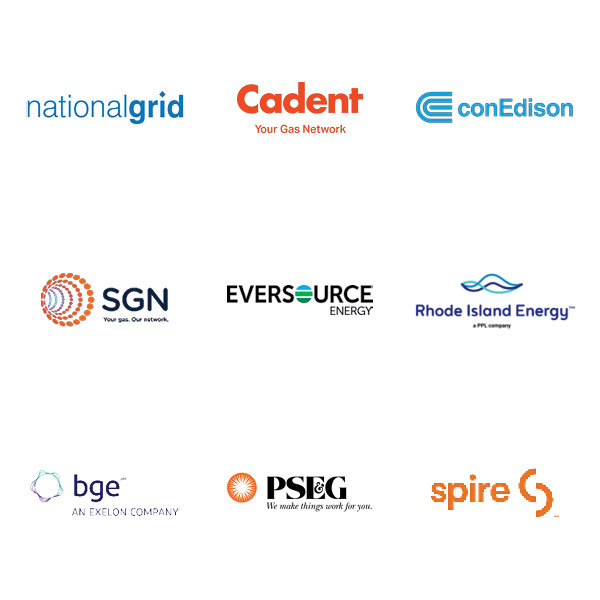 Through CISBOT's journey, we have achieved many other milestones together to transform CISBOT into one of the most successful robotic technologies in the natural gas industry. Learn more about our journey in our milestone timeline below: