PRX Dual Live Gas Main Camera Inspection System
The PRX Dual Live Gas Main Camera Inspection System
The PRX Dual Live Gas Main Camera Inspection System combines two of the most comprehensive, innovative live gas camera systems to provide natural gas utilities with the highest quality, most cost effective and reliable pipeline inspection possible.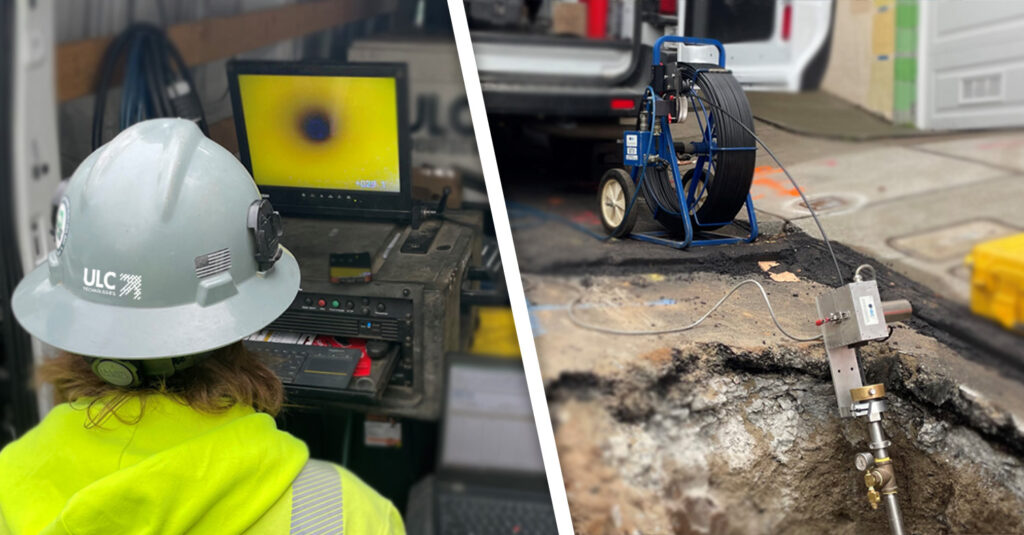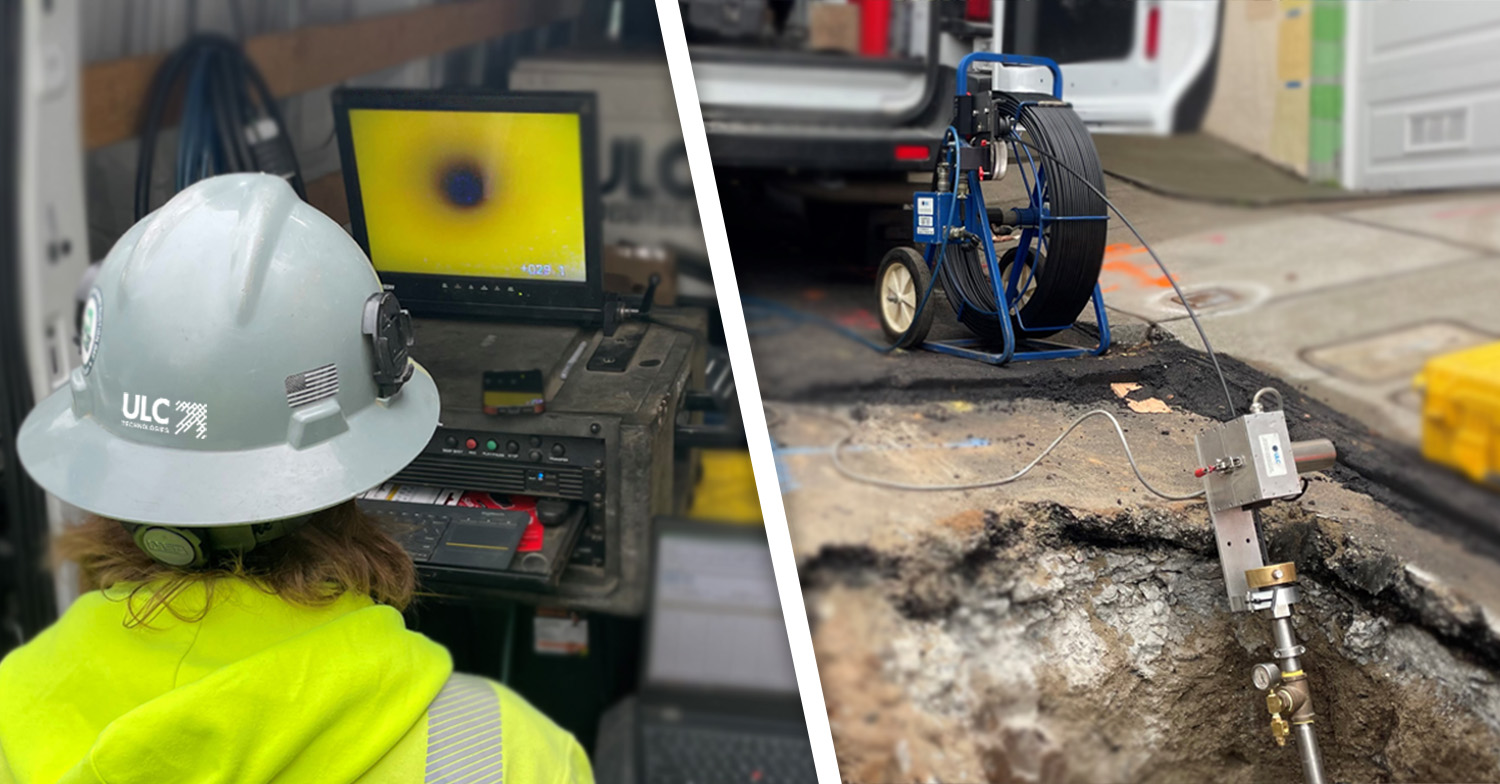 Utilities are facing increasing paving and restoration costs. Reduce those costs and maximize travel distance by inspecting up to 800ft (240m) from just one excavation.
Gas utilities use the PRX Dual system to identify and locate features in the main such as joints, drip pots, valves and more.
Visually inspect and verify PE fusions, coupling installations and tee installations.
The PRX Dual system, launch method and operation procedures, were designed in partnership with the gas utility industry to ensure the highest levels of safety.
Find Undocumented Connections
Identify undocumented service taps, stub service taps, crosses and tees and utilize data collected from the PRX Dual system to know your mains.
Customers use the PRX Dual system to aid in leak detection by looking for visual evidence such as cracks, leak paths or corrosion.
Diameter Range:
Max Pressure:
Camera Type:
Tether Length:
Diameter Range:
2″ – 4″ / 63 – 101mm Plastic
4″ – 12″ / 101 – 315mm Plastic, Steel & Cast Iron
Max Pressure:
Camera Type:
Tether Length: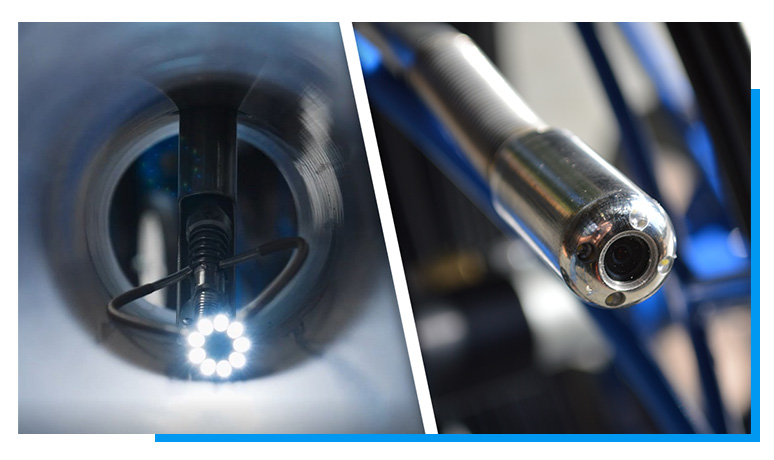 Self-deploying centering springs allow for a clear view of the entire circumference within 4″ – 12″ PE, Steel and Cast Iron mains. While the miniaturized camera head provides a well-lit, crisp view of 2″ – 4″ PE mains so you can identify features and solve a wide range of operational challenges with ease.
The power drive motorized cable feeder included with the PRX Dual provides the operator with a smooth, distraction-free inspection of gas mains. Inspection can be performed with greater accuracy and more efficiency, allowing more inspection work to be accomplished in less time. The camera operator is able to focus on the inspection alone, instead of being distracted by the movements of the camera.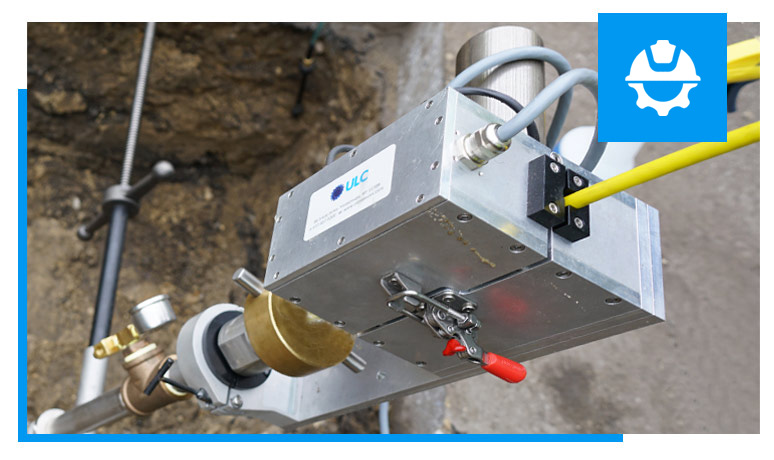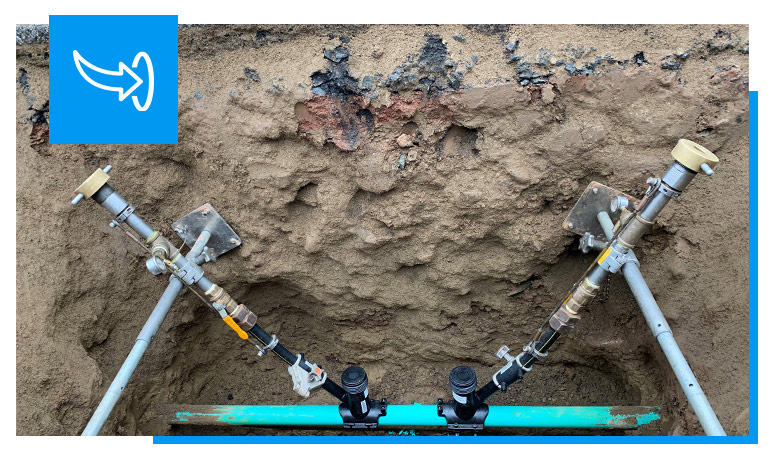 No-Blow Launch Into Live Gas Mains
The PRX camera is extremely versatile and can be adapted to a wide range of fittings and valve combinations for vertical or angular entry into pressurized cast iron, steel and plastic mains ranging from 2″ to 12″ diameters and operating up to 60psi (4bar).
15-inch Daylight Readable Display
The PRX control box has a large, daylight visible display, video recorder and keyboard in addition to system controls for power, LED adjustment and motor speed. Packed in a rugged case, the control box can easily withstand various field conditions.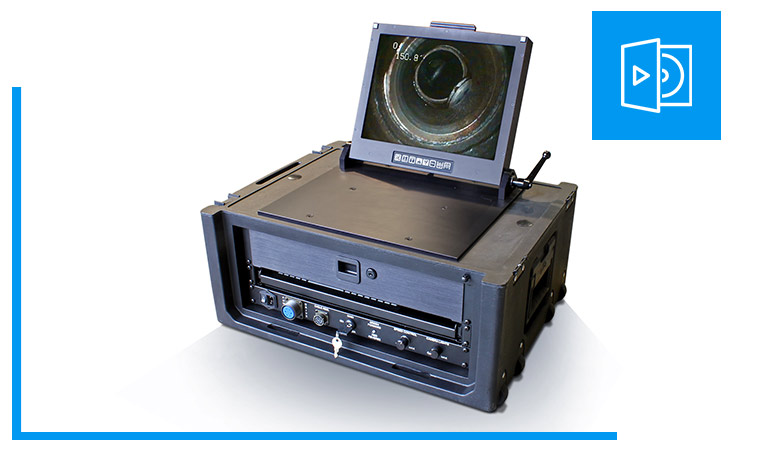 Ready to Talk to Our Team?
Contact us today to learn more about the PRX Dual.
Field Application Of Live Gas Main Inspection
The real-time intelligence delivered by live gas main camera inspections helps gas distribution utilities and pipeline operators reduce risks, improve efficiency, lower costs and resolve a wide range of operational challenges. Below are some of the ways our products help deliver value: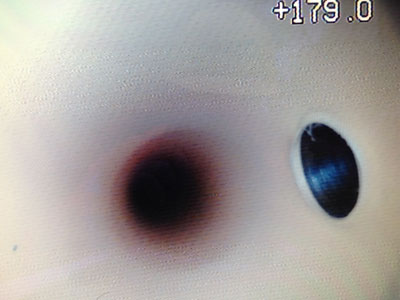 Verify Plastic Tee Installations: Internal inspections of live 2″ plastic mains using the PRX camera can verify if a tee's cutter fully protruded into the main to identify faulty installations. A previous project included a total of 286 tees investigated from eight small excavations.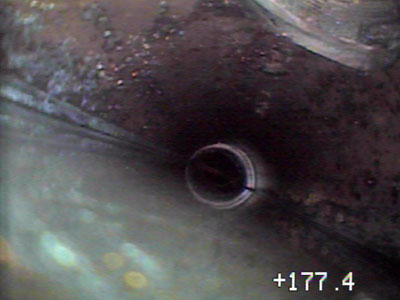 Water Intrusion: Locating water in a gas main and identifying the source of infiltration can be a worrisome task for gas utilities to accomplish. With the water-tight design of the PRX camera heads, our team has helped numerous utilities avoid costly guesswork and quickly resolve water blockages .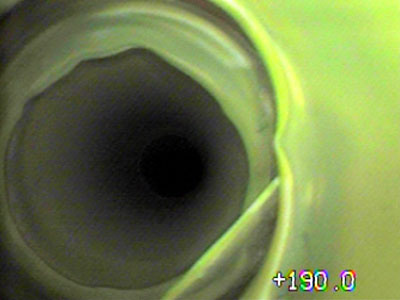 Verification of Plastic Pipe Work: Our camera systems have been used to inspect plastic pipe fusions and coupling installations by looking for gaps and dripping plastic that indicate improper PE pipe work.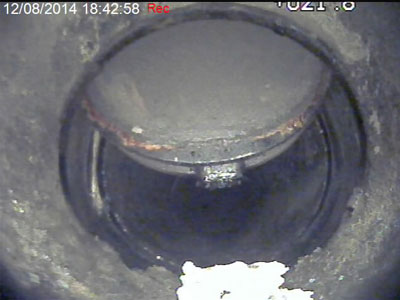 Internal Valve Inspection: The PRX camera systems are used to perform highly detailed assessments of valves to verify their location, type and position. In addition, camera operators can ensure the path of the valve is not blocked by debris and verify proper functionality.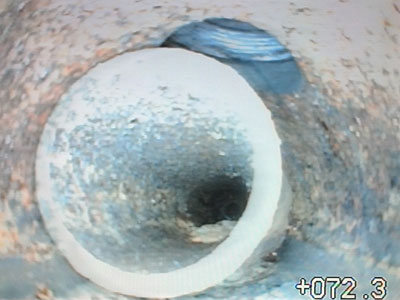 Pre-Insertion Inspection: Visual inspection is used to identify features such as offsets, drip pots, valves and protruding services that might block the PE pipe from reaching its desired location or damage the material while it is being inserted. Issues identified by our crews can be marked for removal or remediation prior to insertion.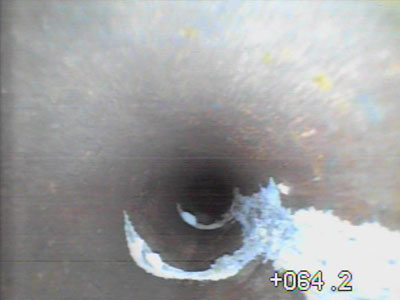 Leak Investigation: Live gas main inspection can aid in leak detection by performing a high resolution and detailed inspection of the pipe wall. Evidence of leaks can be found in the form of cracks in the pipe wall, visual evidence of corrosion or areas of active or past water intrusion locations.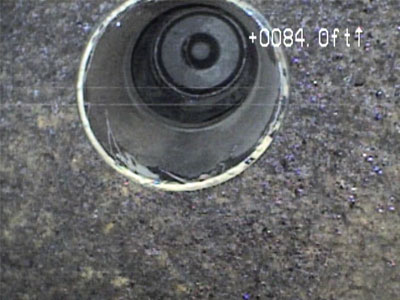 Locate Features/Damage Prevention: Prior to trenching alongside the gas main for replacement projects, our crews can identify unmapped features, unknown connections to the main and possible stub services so excavation contractors can safely carry out their work with less risk for third party damages.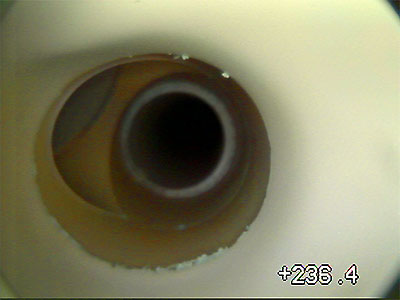 Unlocatable PE and Aldyl-A Pipe: ULC Technologies works with gas utilities to visually inspect unlocatable PE and Aldyl-A mains while simultaneously pinpointing the location of the main and its features. This can be recorded by marking out the street surface or by recording highly accurate GPS coordinates in our reporting.
Contact our team to learn how the PRX Dual Live Gas Inspection System supports gas main damage prevention, eliminating 3rd party damages and locating stubs.