Electric Cable End Preparation System
Medium Voltage Electric Cable End Preparation System
ULC Technologies and Con Edison have developed a field demonstrable machine capable of performing complex operations on medium voltage feeders in underground vaults. During outages, the Cable Splicing Machine enables utility personnel to prepare the cable end and install a Cold Shrink Cap or Live End Cap. By enabling utility personnel to conduct the splicing operation from outside of the vault, worker safety is improved and the overall feeder outage is reduced.
Splicers are able to remotely prepare a cable and install a Cold Shrink Cap / Live End Cap on cables to reduce risk to workers.
Reduce Feeder Outage Duration
Reduced set up time and automated operations enable utilities to significantly reduce the time it takes to get feeder lines re-energized.
Shorter outage durations reduce stress and associated risk of cascading outages in the network and minimize possibility of customer outages.
Pre-programmed operations ensure work on cable ends are carried out with the highest level of accuracy and consistency to ensure cables are ready for operation and reduce occurrence of faults.
The Cable Splicing Machine is designed to be installed in a crowded manhole and was developed to avoid interference with other cables and structures in the vault.
Versatile and Expandable System
The machine's functionality and capabilities will expand to enable it to conduct multiple types of operations on different varieties of cable.
Cable Splicing Machine Functions
The prototype Cable Splicing Machine was initially developed to install a Cold Shrink Cap / Live End Cap (LEC), which is a type of splice used during adverse system conditions to expedite feeder restoration. This process involves separating the cable connection and re-insulating part of it to allow a selected portion of the feeder to be re-energized. Future developments will aim to expand the types of splicing operations that the machine will be capable of performing.
Short Field End of Cable
The machine first creates a short between the flat strap neutrals and conductor to ensure field end is grounded.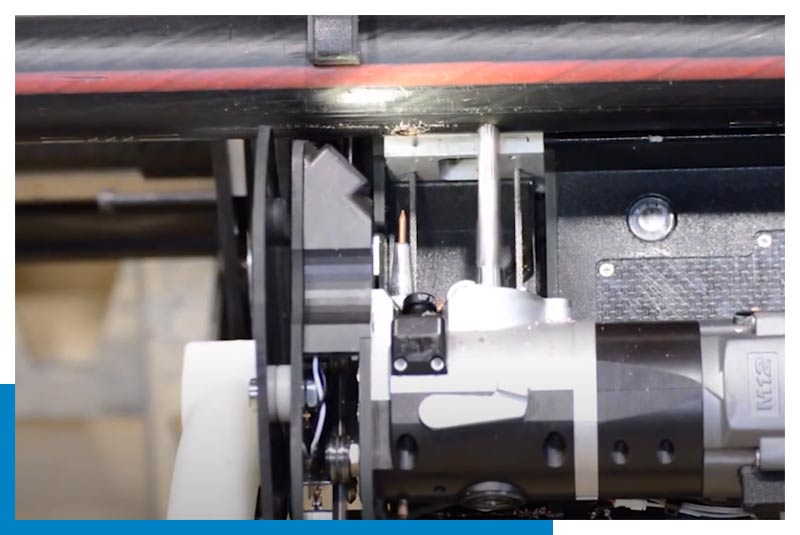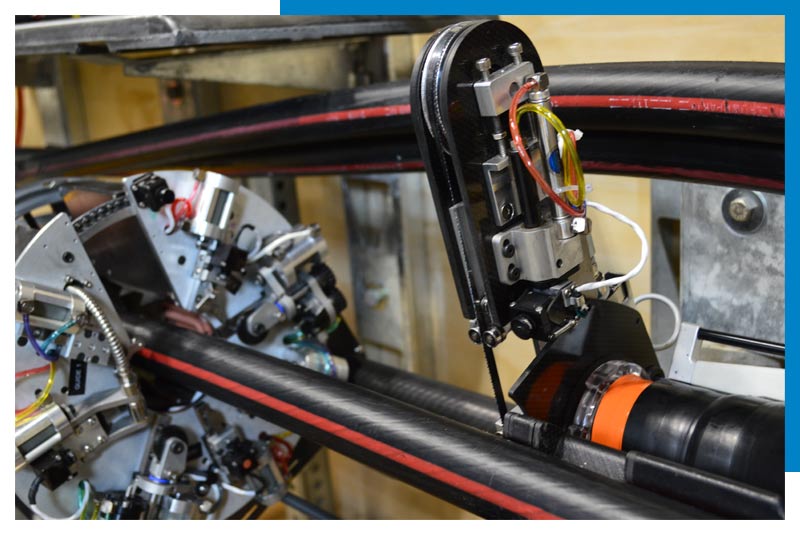 A specialized saw on the machine is used to cut through the cable.
A complex array of tooling on the machine is used to cut and remove each layer of the cable.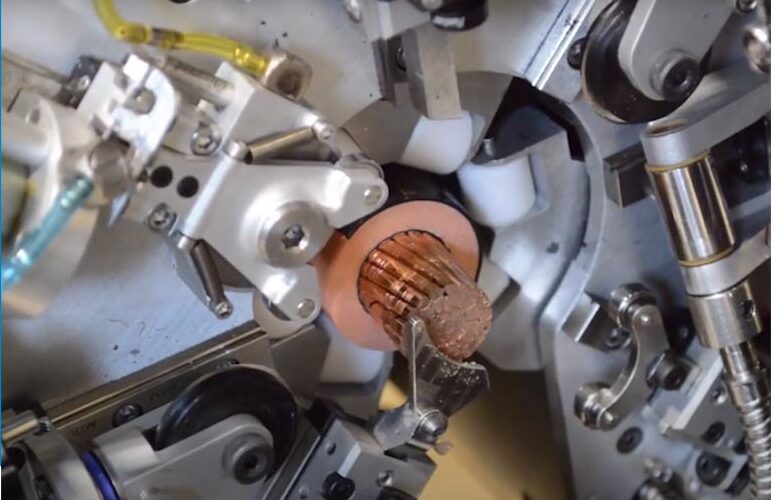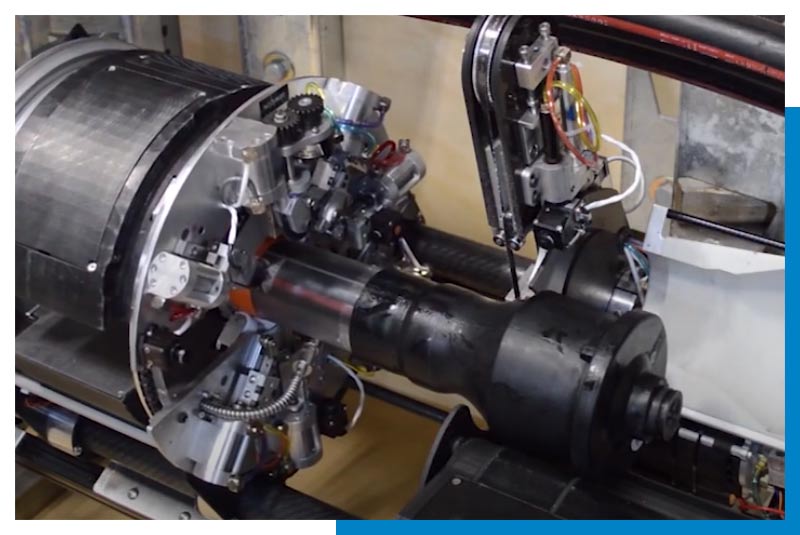 Install Pre-Molded End Cap
The Cold Shrink Cap / Live End Cap is pushed onto the cable until the end cap is fully engaged. The core of the end cap is then removed.
Connect with our engineering team to learn more about the Cable Splicing Machine or to discuss bespoke cable end preparation solutions.

ULC Technologies works with leading utility and energy companies to develop and deploy robotic systems, inspection systems, machine learning and technology that helps reduce public disruption, minimizes environmental impact and improves safety.

Con Edison of New York provides electric service to approximately 3.5 million customers and gas service to approximately 1.1 million customers in New York City and Westchester County. The company also provides steam service in parts of Manhattan.
Leading Innovation Since 2001
ULC Technologies combines excellence in engineering with expertise in the energy, utility and construction markets to help businesses work smarter.