Cross Bore Inspection Services
X-ID® Cross Bore Detection Services
ULC Technologies, LLC's patent-pending X-ID® Cross Bore Detection technology deploys directly into newly installed or legacy PE gas mains to detect cross bores while eliminating the need to enter sewer mains and laterals.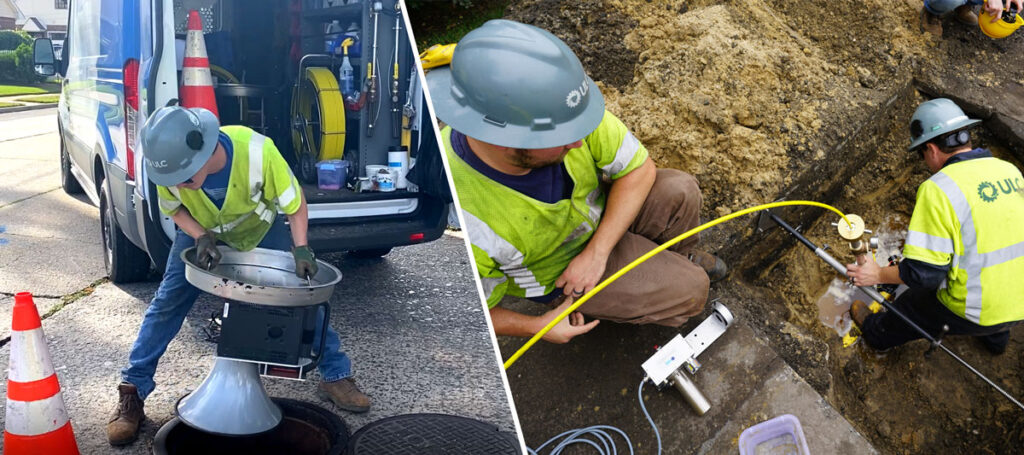 X-ID® Cross Bore Detection
The automated process delivers an accurate location of a cross bore so crews can resolve the issue before gas is introduced.
Our patent pending process is less likely to be hampered by debris within the laterals to reduce inaccessible conditions and increase coverage.
Our sensors achieve greater coverage to reduce the need to excavate near the bore path to validate inaccessible laterals blocked by debris within the laterals to reduce inaccessible conditions and increase coverage.
Eliminate Sewer Inspections
Deployed after new HDD installs or to address legacy cross bore inspection programs, our process can eliminate sewer lateral inspections.
Data obtained by our team can help determine the location of near-misses so the issue can be remediated by the contractor.
ULC's sensor can enter live PE gas mains and services to deliver data after gas has been introduced into new HDD installs or in conjunction with legacy programs.
X-ID® Cross Bore Detection
ULC's custom-developed sensor is deployed into the PE gas main or service to listen for the acoustic signal. Our technology can be deployed immediately after HDD before the gas is introduced or it can be deployed in live mains and services to support legacy cross bore inspection programs.
In the event of a cross bore condition where the pipes intersect, the acoustic signal will be captured from within the gas main. This allows our team to accurately detect the presence of a cross bore, including minimal intersection at the top and bottom of the sewer lateral. Data captured by our operator-qualified field crews can also identify near misses within 12 inches of the lateral.
Contact our team to learn more or discuss pilot programs.
ULC thanks our partners for providing input and support for the validation, testing and piloting of our X-ID technology.

National Grid delivers energy to more than 20 million people throughout New York, Massachusetts, and Rhode Island.

Pacific Gas and Electric Company is one of the largest combined natural gas and electric energy companies in the US.
ULC Deploys X-ID Cross Bore Technology to Inspect Live Legacy Service Lines for The First...
With 20 years of gas utility industry R&D and field operations experience, we have developed an exciting solution for cross bores and are currently working with customers to conduct pilot programs. Start the conversation now.