PRX Mini Live Gas Main Camera Inspection System
New from ULC Technologies, LLC., the PRX Mini Live Gas Main Camera Inspection System is designed for inspecting your pressurized 2″ and 4″ PE gas distribution mains. Utilizing angular launch, our camera travels up to 400 ft (120m), enabling up to 800 ft (240m) of inspection from just one excavation.
Diameter Range:
2″-4″ / 63-101mm
Max Pressure:
60psi / 4bar
Entry Fitting:
Electrofusion Fitting with Angular Branch
Camera Type:
Wide Angle, Fixed
Tether Length:
400′ / 120m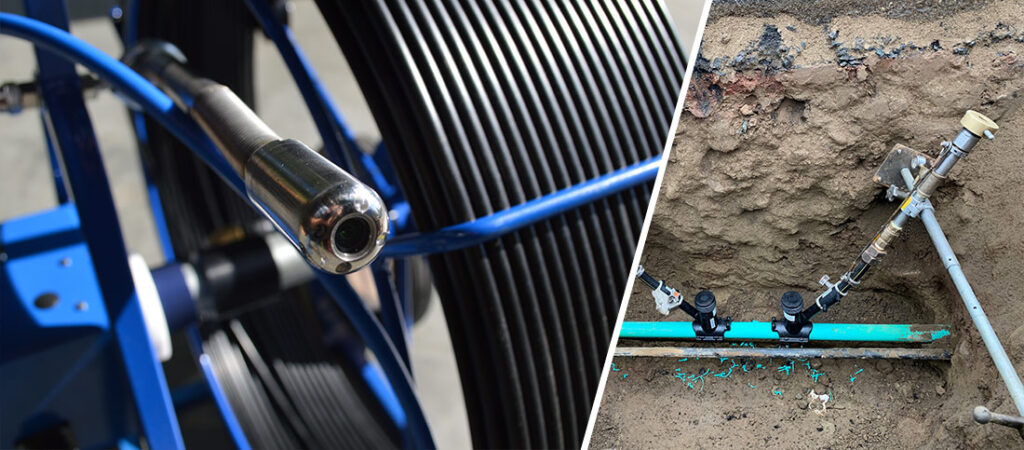 The PRX Mini Camera can be pushed up to 400ft in a PE gas main, allowing customers to inspect 800 ft (240m) from just one excavation.
Gas utilities use the PRX Mini system to identify features in the main such as service connections, butt fusions and more.
The PRX Mini and PRX250 as well as the launch method and operations procedures were designed in collaboration with the gas utility industry to ensure the highest levels of safety.
Utilities are facing increasing paving and restoration costs. With the ability to travel up to 400ft (120m) in a single direction, our customers can minimize excavation costs associated with inspection.
Visually inspect plastic pipe fusions and plastic coupling installations by looking for gaps and dripping plastic or assessing the rollback.
Using a motorized cable feeder, the PRX Mini camera operator can spend more time focusing on the inspection and less time controlling the camera to improve the quality and efficiency of inspections.
The smaller PRX Mini camera head provides a well-lit and clear view of PE gas mains so you can identify features and solve problems.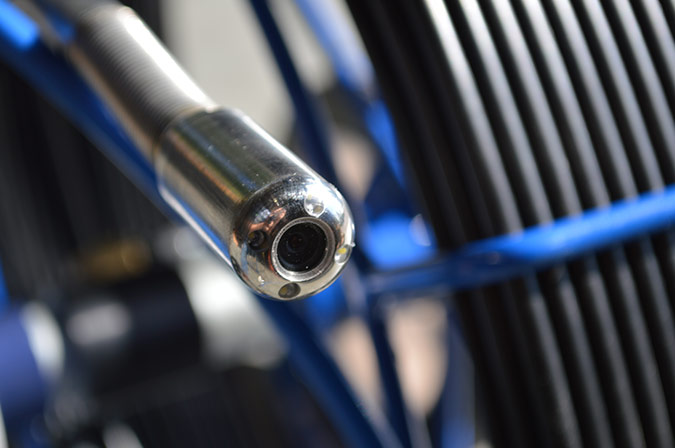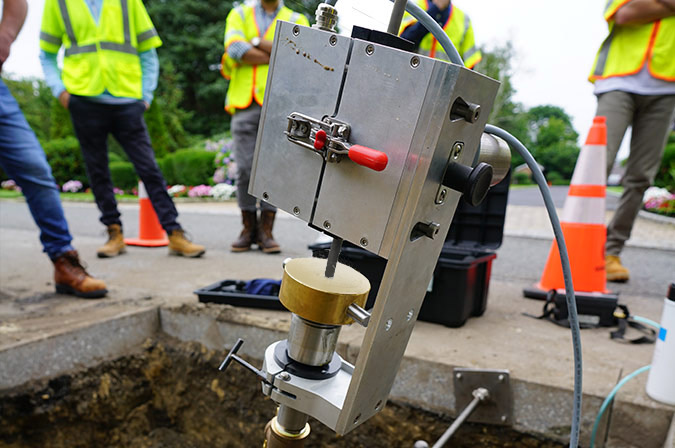 The PRX Mini's power drive motorized cable feeder will automatically advance the pushrod cable during the inspection. This allows the camera operator to conduct the inspection from outside the excavation and spend more time focusing on the inspection to improve safety and efficiency.
No-Blow/Gas Free Launch Into Live Gas Mains
The PRX Mini camera system is launched through an electrofusion fitting for angular entry into pressurized 2″ and 4″ (63-101mm) PE and Aldyl-A mains operating up to 60psi (4bar).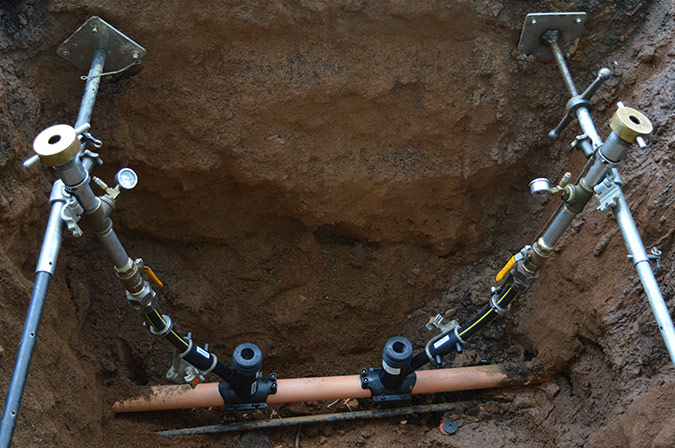 Ready to Talk to Our Team
Contact our sales team to learn more about PRX Mini, discuss entry methods, set up a demonstration or get a quote:
Want to Inspect Your Live 4"-12" Gas Mains?
Learn about our PRX250 Live Gas Main Inspection for internal visual assessment of cast iron, steel and plastic gas mains.