AIM: AI-Driven Asset Identification And Mapping
ULC Technologies' AIM technology combines machine learning and a vehicle-mounted data collection system to autonomously generate an interactive visual database of utility poles and assets, create GIS mapping and conduct inspection of the overhead electric distribution system to improve reliability and asset management while lowering costs.
 Poles
 Transformers
 Pole Lean
 Switches
 Fuses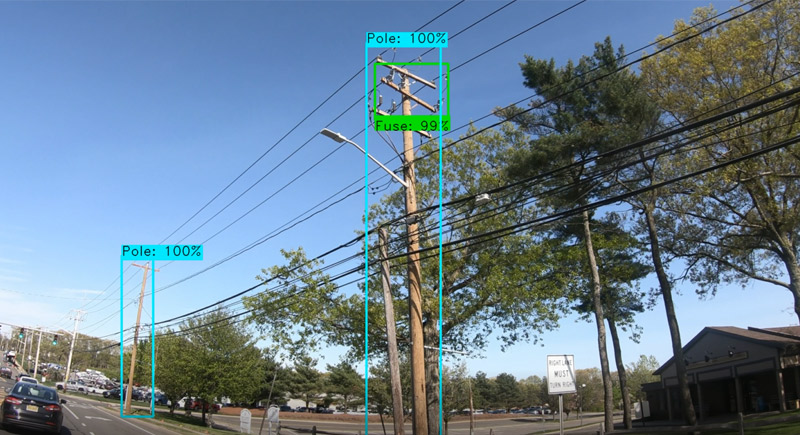 Data is captured using high-resolution, vehicle mounted cameras and processed in near real-time.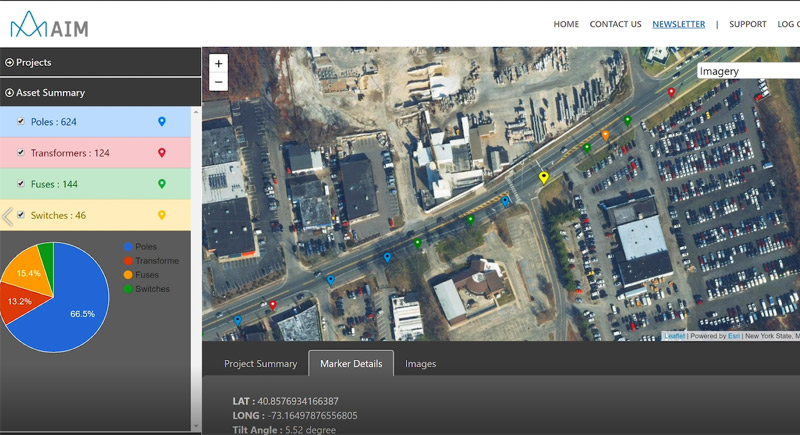 Access Data from Anywhere
Location data, inspection data and asset images can be accessed from from a custom portal or integrated into your systems.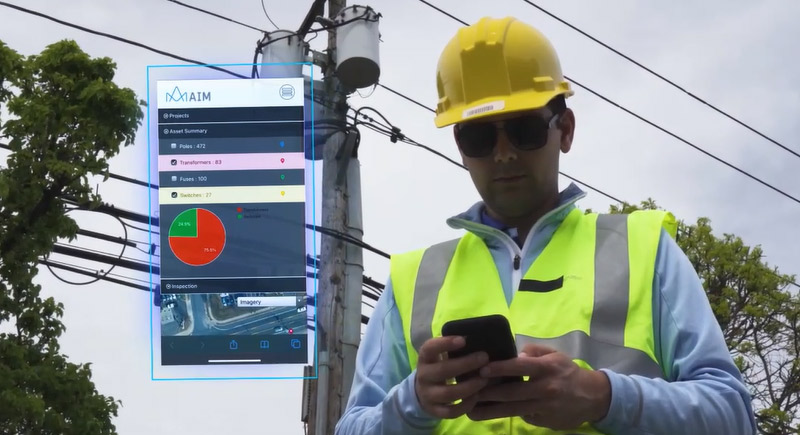 Mobile-Ready for Field Use
Field teams can access data from the field to help respond to issues or aid in storm response.
AI-Driven Utility Mapping
Interested in Piloting AIM?
Contact our team to discuss how AIM can help map and digitize utility assets:
Powered by a trained deep learning model, AIM processes visual data in real-time and identifies different utility assets with higher than 98% accuracy. Further use of the model will increase its accuracy.
Using image processing and machine learning through a patent-pending technique, the system accurately measures the location of each identified asset and creates a global map of the inspected area. These results can also, be integrated into any GIS mapping system.
Automated Asset Inspection
Through our patent pending technology, AIM accurately measures the leaning angle of the poles and provides data analytics on the status of the network and its the integrity of the poles.
The development team at ULC Robotics can further train the deep learning models so that it can identify and inspect additional assets or integrate additional sensor data to accommodate the immediate needs of utility owners.
AIM can accurately identify and inspect assets, eliminating the need for manual data review and reducing the burden on SMEs.
Cloud-Based Data Management
The raw data as well as identification and inspection results are stored on a secure cloud-based storage through which AIM user interface provides asset owners with analytical reports on the status of the network.
Contact Us To Learn More About AIM
Talk to our team to learn how we can use advanced machine learning to identify and inspect critical assets.