Preventing Excavation Damage During Aldyl-A Replacement
Originally installed in the 1970s, Aldyl-A plastic pipe was the choice of many installers but has since become problematic because of its vulnerability to premature cracking. Additionally, the PE pipe is challenging to locate due to broken and missing tracer wires. To reduce the risk of 3rd party damages, Orange and Rockland partnered with ULC Robotics to roll-out a highly accurate locating and mark out program to tackle the unlocatable plastic in the field prior to replacement.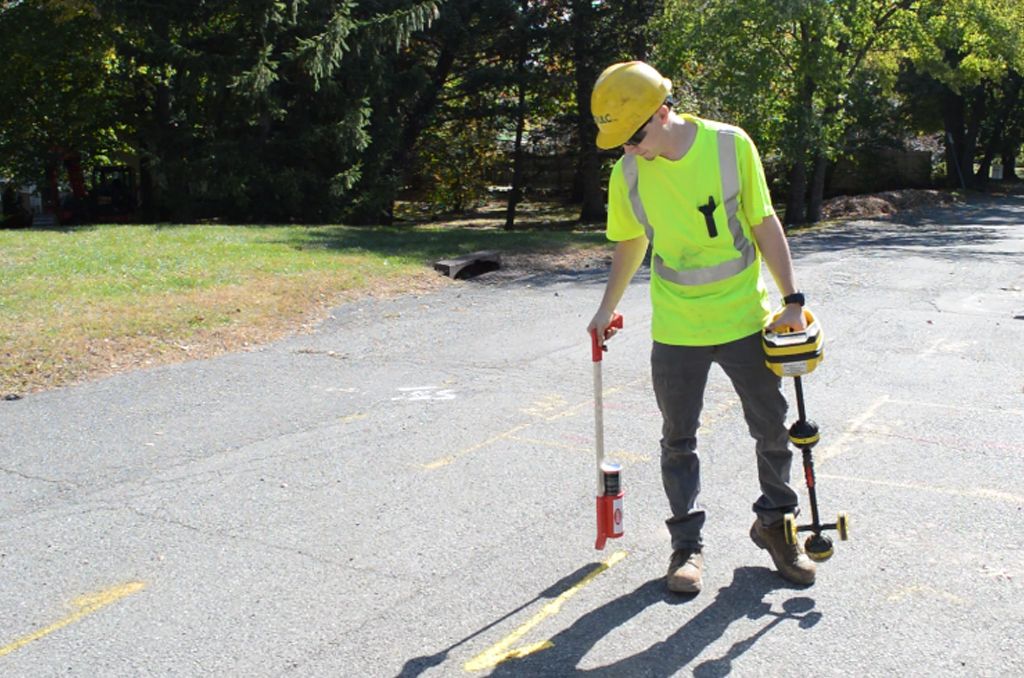 Industry: Gas Distribution
Client: Orange & Rockland Utilities
Location: South Orange, NJ
Max Pressure: 99psi / 7 bar
Main Diameters: 2″+
Features Marked Out:
Stub Connection
Service Connections
Offsets
Couplings
Valves
Branches
Challenges
Traditional methods of locating and marking out Aldyl-A and plastic gas mains are challenging due to:
Tracer wire is either broken or was never installed making it difficult to locate.
Mapping is either outdated or does not include gas main features such as stubs and
services, which may lead to 3rd party damages.
Excessive test holes must be dug driving up the cost of pavement restoration.
"Before we excavate for replacement of Aldyl-A pipe, we always call ULC to help us avoid third party damages in the field. We won't dig until ULC marks the main using their long range cameras. Their markers are spot-on, which means fewer holes in the street for our community."
Clint W., Chief Construction Inspector, Orange & Rockland Utilities
Project Results
ULC Robotics' crews deploy proprietary live gas main camera systems to visually identify all features in the pipe and mark out the location of the pipe and its features on the street surface. The highly accurate and complete mark out provides a roadmap for construction to avoid accidental damage to gas mains and features such as stubs.
ULC eliminated 3rd party damages by working ahead of replacement contractors to mark out projects and ensuring the contractor crews understood the marks prior to breaking ground.
Ensured test holes were dug directly over taps and other features to avoid unnecessary excavations and improve efficiency.
Provide engineers reliable mapping so that new main work can be efficiently carried out ahead of schedule with confidence and accurate coordinates.
ULC fast-tracked services with operator qualified technicians to perform fusions and tappings on entry fittings.

"Contractors and inspectors face human error, which makes it difficult to properly identify the gas main. Working with ULC, we all come together to accurately identify and mark out the main, services, and tees. ULC Robotics is always on the money, they provide us all the information directly onsite to improve the safety of our work."
Joell P., Foreman, Riggs Distler
Contact our team to talk about your next project.