Verifying Tee Installations – Solution for Unlocatable PE Gas Main Features
After finding one service tee improperly installed on a new PE gas main, a gas utility in the north-eastern US had to inspect every service tee in the area to confirm all services tees was installed properly. Rather than digging hundreds of excavations in a quiet, residential neighbourhood, this gas utility looked to trenchless technology and new methods to significantly reduce costly and disruptive excavation by 87%.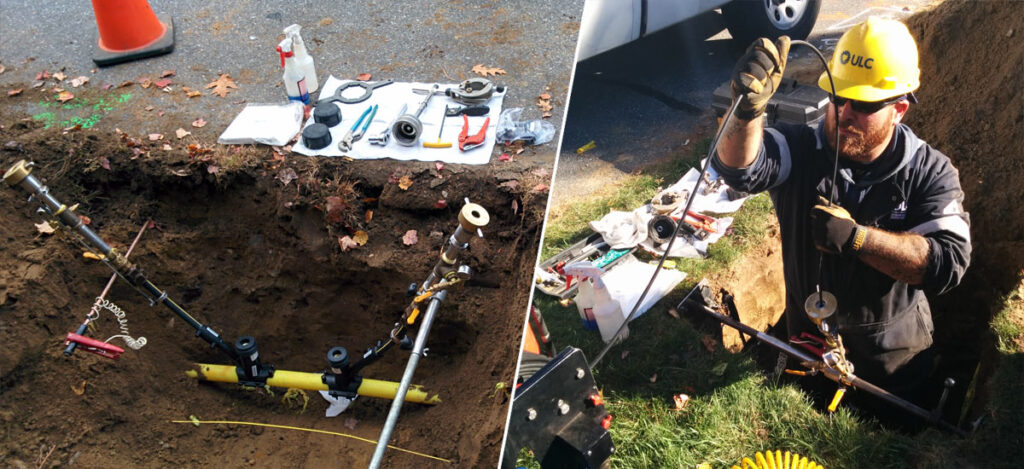 Industry: Gas Distribution
Location: Northeast U.S.
Project Duration: 17 Days
Business Areas Addressed:
Results:
Reduced excavation by 87%
Utility was informed of correct excavation location
No disruption of service to customers
Project Detail
After a utility contractor completed a new installation of 20,000 feet of PE gas main, the utility found that one of the mechanical service tees was not properly installed—posing a safety risk to the community. The utility was mandated by the State Utility Service Commission to dig up and inspect each service tee. The utility recognized the need to utilize live gas main inspection services to help identify the features.
ULC Technologies worked closely with the utility to identify optimal camera entry locations to minimize excavation and optimize camera travel distances. The mechanical tee manufacturer requires the collar to be fully protruding into the gas main to make a fully secure connection. Live gas main inspection cameras enabled the crews to see if the collars fully protruded into the main. Once a problematic tee was identified, ULC's crew provided pinpoint accurate mark out on the street, so the utility could efficiently dig for repair.
Results
Using ULC Technologies' In-Pipe Locating service, our crews were able to inspect 286 tees through 38 excavations. The use of live gas main CCTV cameras reduced excavation by 87%. Data obtained through camera inspection of the plastic gas distribution mains showed that 35% of the installed tees did not pass inspection. With the ability to locate the camera from above ground, ULC Robotics was able to tell the gas utility exactly where to dig. Because the gas main camera inspection is performed live, there was no disruption of service to customers.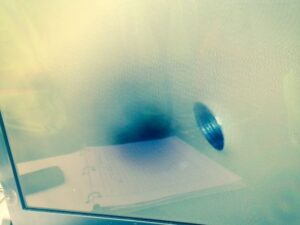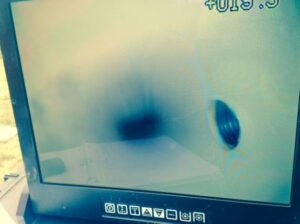 Contact our team to talk about your next project.