Pipeline Robotics Engineering
Pipeline Robotics Development and Field Services
With over 20 years of in-pipe expertise and a portfolio of commercialized pipeline technology, ULC Technologies collaborates with clients in the energy industry to design, develop and deploy custom robotic solutions that minimize large scale excavations to reduce carbon emissions while improving efficiency in daily operations.
Our Pipeline Robotic Technologies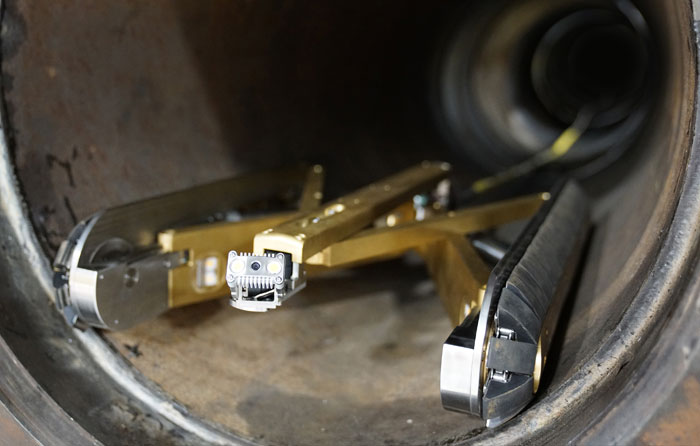 M1 Live Gas Main Inspection Crawler System
Enabling large diameter pipeline surveys and inspections.
We are a trusted, innovative partner that works with our customers to develop and deploy award-winning technologies and engineered solutions. Contact our team to learn more about our capabilities:
next-generation pipeline robotics
We work hand-in-hand with pipeline operators to understand the challenges they face while remediating and inspecting the condition of pipelines. Our award-winning solutions, including CISBOT and our live gas main inspection cameras support industry needs and make a difference to everyday operations.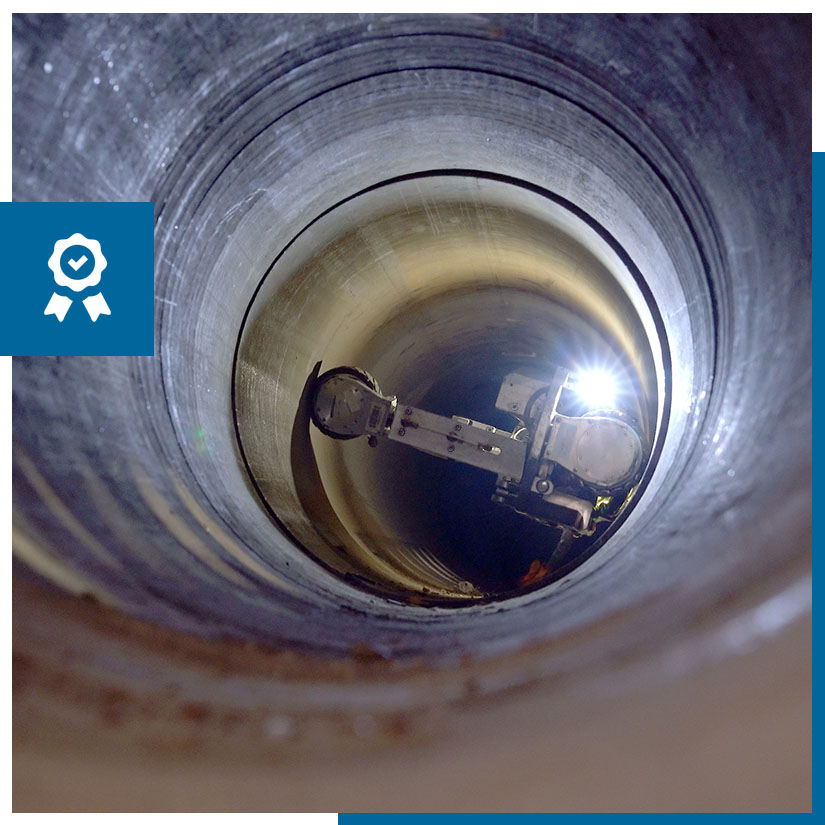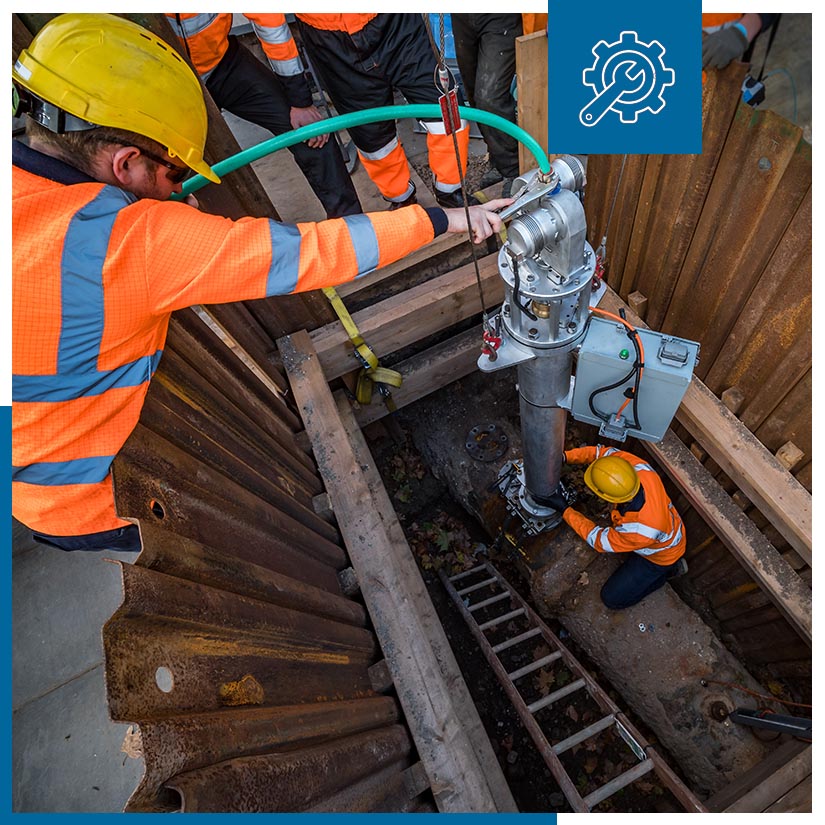 ULC Technologies provide a bespoke and trusted robotics service, including the management of large-scale turnkey rehabilitation programmes, emergency response support, and gas main survey inspections.
Our top range of in-pipe robotic camera and crawler systems provide high-quality visual data that locate features inside live 2"- 48" gas pipelines. We support gas utilities to remediate aging infrastructure with minimal customer disruption, and with significant cost savings.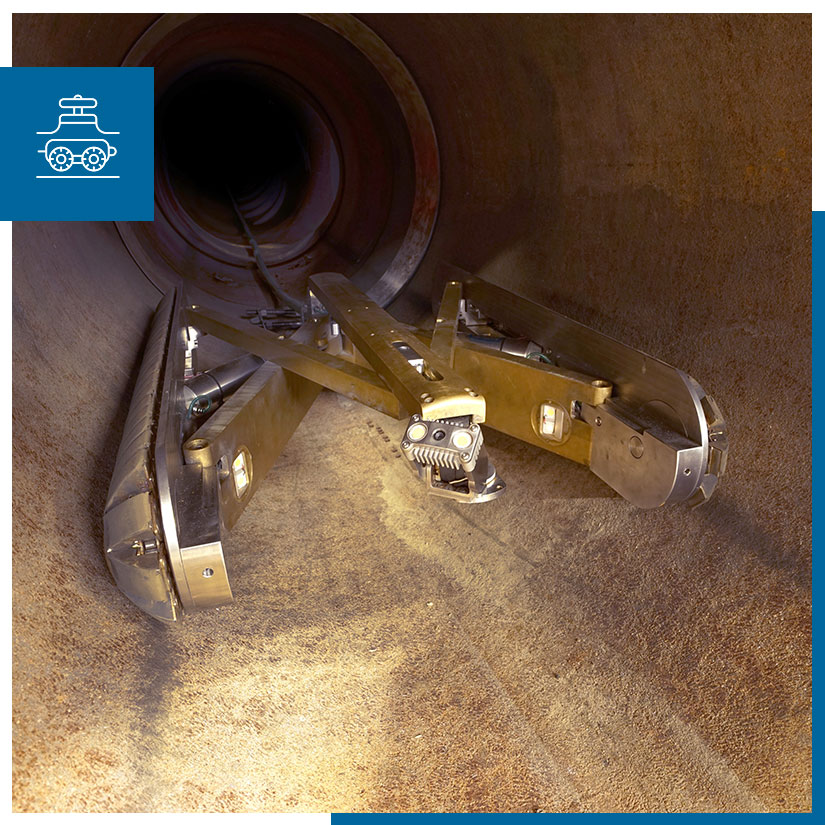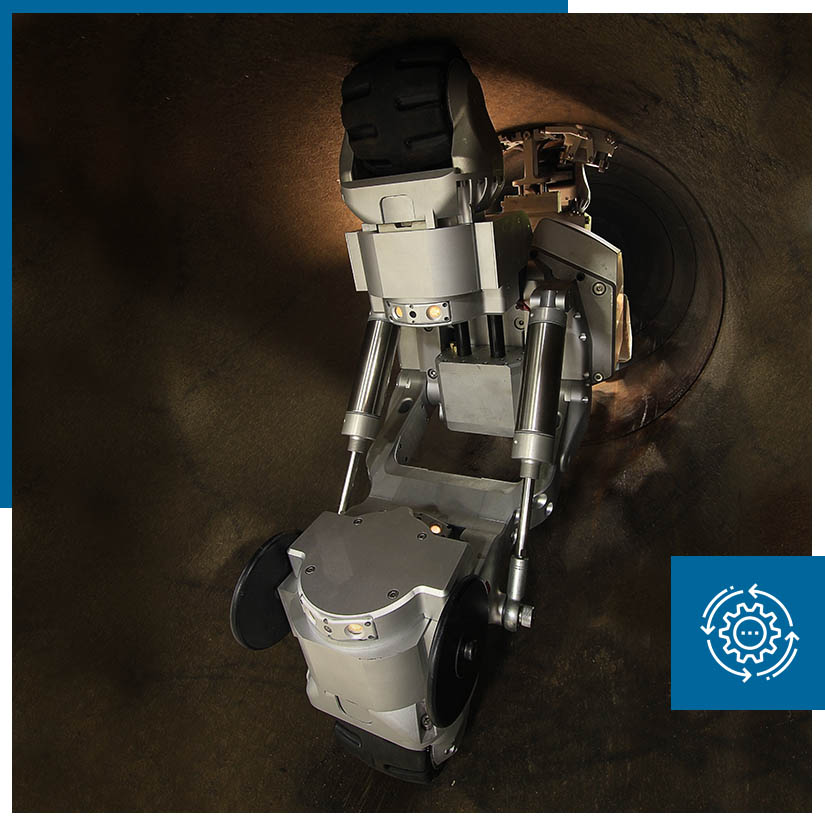 We ensure that all our incremental improvements to our robotic operations are developed for the real world and meet the high standards of safety and delivery while also providing the existing direct and indirect cost reduction benefits.
Contact our team to learn more or discuss your next project.
Explore Our Innovation Focus Areas
Infrastructure Automation
Through the rapid development and implementation of advanced Artificial Intelligence and Machine Learning algorithms into technologies, we help transform and automate outdated and resource-intensive processes.
Detection & Locating
Working with our project partners, we design solutions that detect, locate and map out buried infrastructure and above-ground assets with significantly less disruption to the public.
Advanced Utility Solutions
Our team uses pioneering design to develop advanced unique solutions that support the utility industry to minimize carbon emissions, improve worker safety, and reduce operating costs.
Read: Rethinking Construction Robotics
ENR: Roboticist Challenges Construction to Rethink Its Processes With Roadway Excavation and Repair Robot
Read: The Next Evolution of CISBOT
Learn how our team collaborated with stakeholders to advance the robotic remediation of mechanical joints using CISBOT.
Webinar-on-Demand: Gas Distribution Technology Update
In this webinar our team shares the latest updates on our robotics and sensors for gas distribution utilities.
Read: Infrastructure Automation to Shake Up Utility Tech
In this interview, ULC's Ali Asmari explains how robotics and machine learning will help solve energy industry challenges.
ULC Technologies works alongside leading gas utilities to develop and…
Ready to start your R&D journey with us? Get in touch to discuss your project needs today.